QUANZHOU SHUANGYANG DIAMOND TOOL CO.,LTD.
FEIYAN has been one of the most professional diamond tool manufactures since 1987. Nowadays Feiyan bloom into 3 factories and 1 R&D center with a total investment of $15 Millon, occupying 109,000㎡ floor area and 50,000㎡ building area, has more than 400 workers and 45 senior engineers. Because of the excellent R&D capability, technical innovation, advanced equipment support and years of skilled craftsmen. our company has been awarded ISO9001 certificate, IOS14001 certificate, MPA germany certificate, CE certificate, SGS weiss certifacate.

For more than 30 years, our company has been driving at the scientific research on the dimond tools, and has firmly established and accumulated technical foundation, mainly manufacturers product series, including diamond wire, diamond cutting tool, diamond grdinding tool, diamond polishing tool, diamond drill tool, diamond CNC tool, diamond sculpture tool, T.C.T saw blade, diamond wire machine, diamond drill machine, etc.

Our products not only sell into Chine home markets, but also export to the international market. From the strategic viewpoint, the company has been into the international market since 2001. Nowadays we have been exporting more than 140 countries. FEIYAN brand has widely been recognized with much value for the diamond tool both at home and abroad.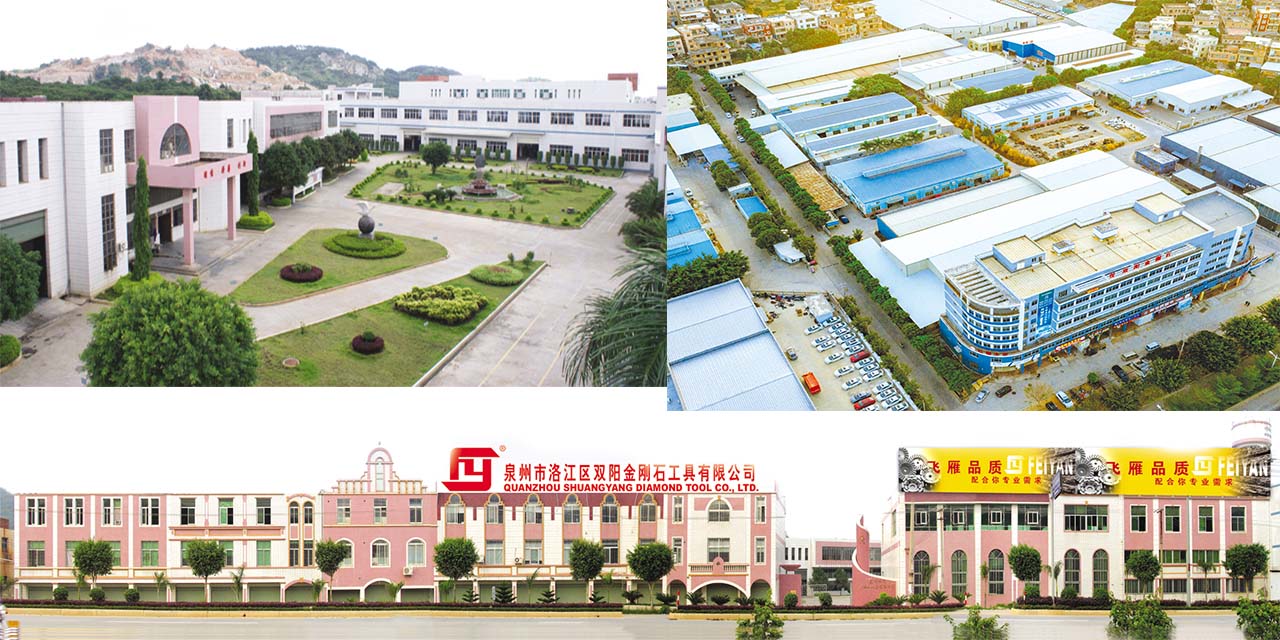 Company Name:
QUANZHOU SHUANGYANG DIAMOND TOOL CO.,LTD.